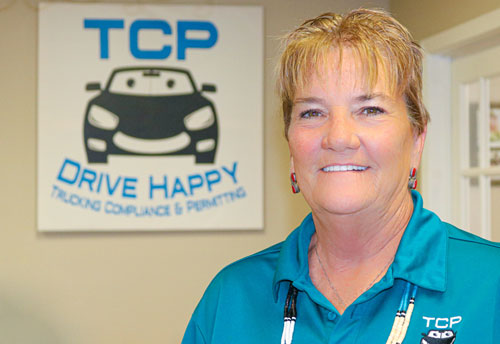 Peggy
If you want an expert on MVD paperwork and trucking compliance, Peggy Burns is that person. Peggy started with a DOT compliance company in 2011 and in 2015 decided to continue assisting trucking companies and individuals with DOT compliance and Motor Vehicle compliance by opening her own company, Trucking Compliance & Permitting. Her goal as a service provider is fast, friendly service. She wants all your experiences concerning DOT and MVD to be a good one. That's why the motto for TCP is Drive Happy! On a personal side, Peggy is a Clovis native and is married to Michael Burns. She's the mother of 4, grandmother of 8, and great grandmother of 2 and because she has lived in the Clovis area all her life, the people in Eastern NM and West Texas are very dear to her.
Dianna
Are you BIG? Do you need an Oversided banner on your rig? Call our specialist Dianna Hunt to make sure all your OS/OW permits are good to go. She has 10 years of experience keeping these big haulers on the road and making sure all compliance requirements are met. Don't risk a fine, call Dianna today.
Roberta
Roberta Cordova has been at Trucking Compliance & Permitting for almost on 2 years. She is the go-to person for the trucking industry. Her specialties are IRP renewals and DOT updating. Her goal is to keep your trucks on the road, with the least amount of hassle possible.
Roberta is also from Eastern NM and has raised her three sons in Clovis.
Contact Roberta for all your truck permitting needs. She'll keep you on the road!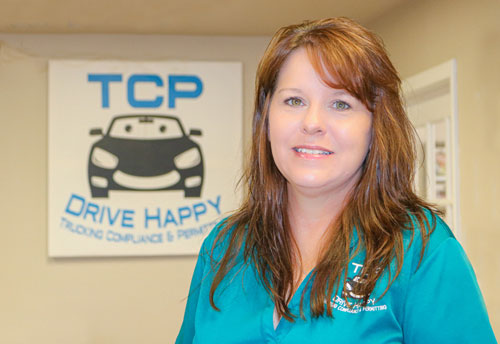 Angela
Having confusion with a VIN inspection? Trouble with a title transfer? Don't worry, Angela Chadbourne is our MVD specialist who has a way of finding a solution to every problem. Angela can complete title transfers, car registrations, vin inspections. She will get you Driving Happy!